Scan to Zoho extension for Zoho CRM
You can install the Scan to Zoho extension in Zoho CRM. This will allow you to have an indexation of your scanned documents.
You will be able to find your documents thanks to Zoho CRM's search.
Compatibility with editions
Enterprise
CRM Plus
Zoho One
Ultimate
Installation
1) Open the extension installation
2) Accept the terms of service and authorize Scan to Zoho to use your Zoho CRM account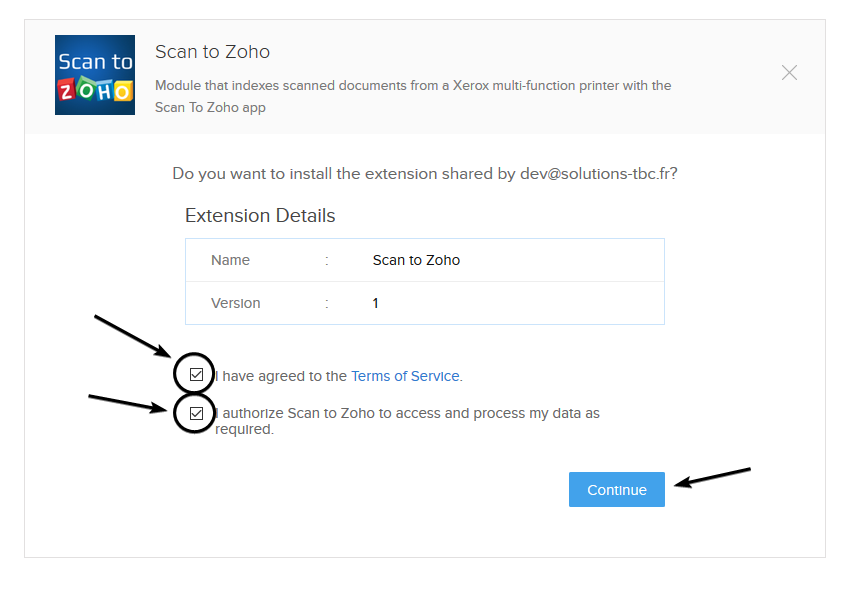 3) Choose users of the extension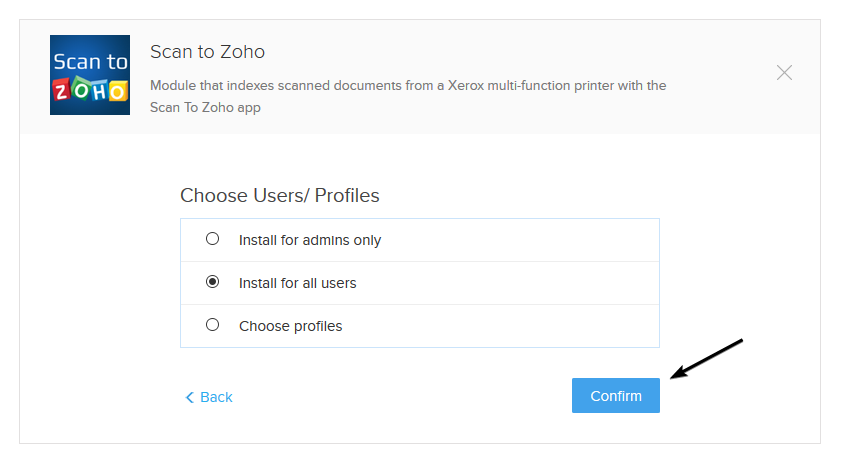 4) Two new modules will be added: "Scan Documents" and "Document Categories"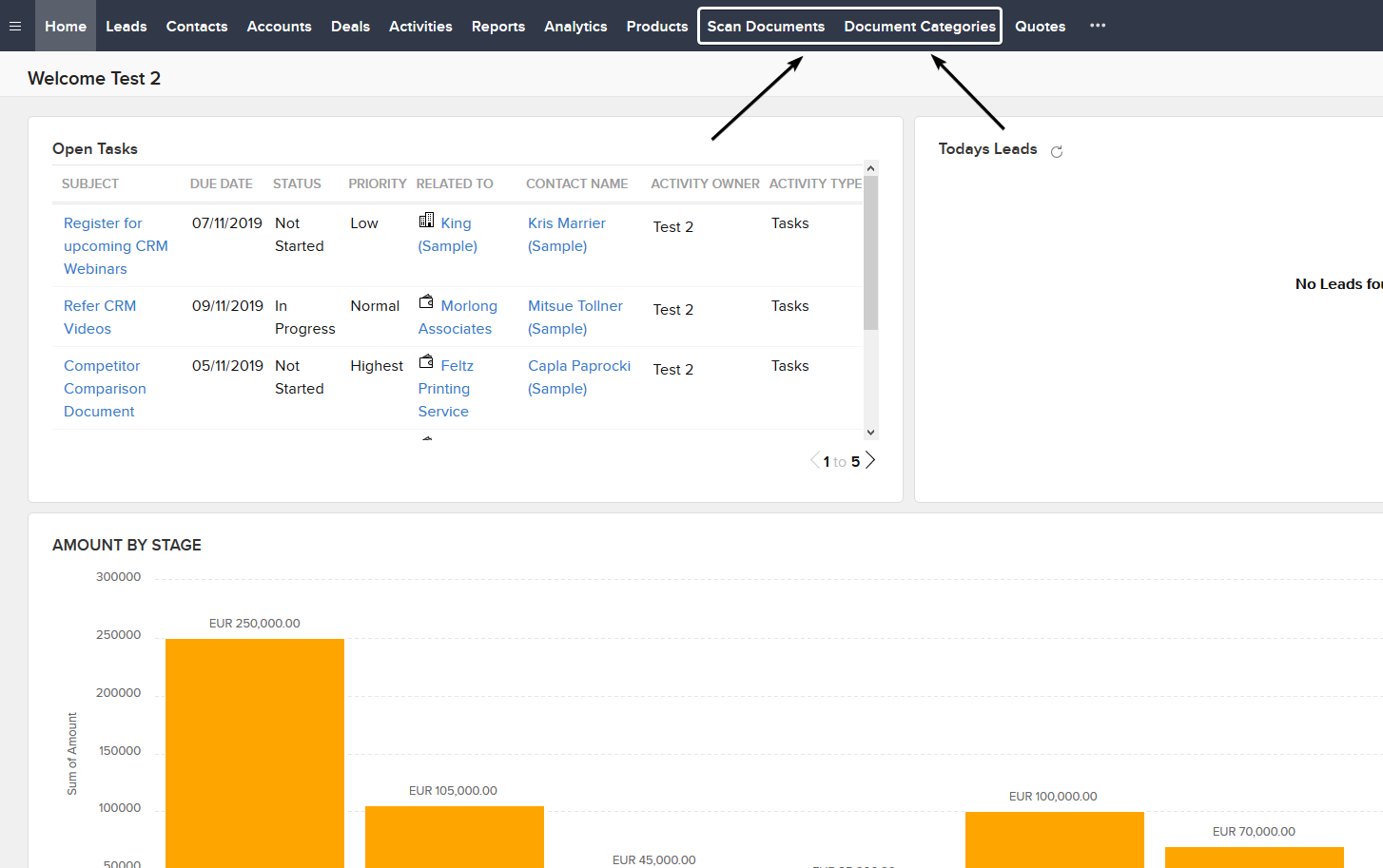 Indexing the document
On the Scan to Zoho application of your Xerox multi-function, you will be able to choose in the scan options the indexing of the document as well as a category.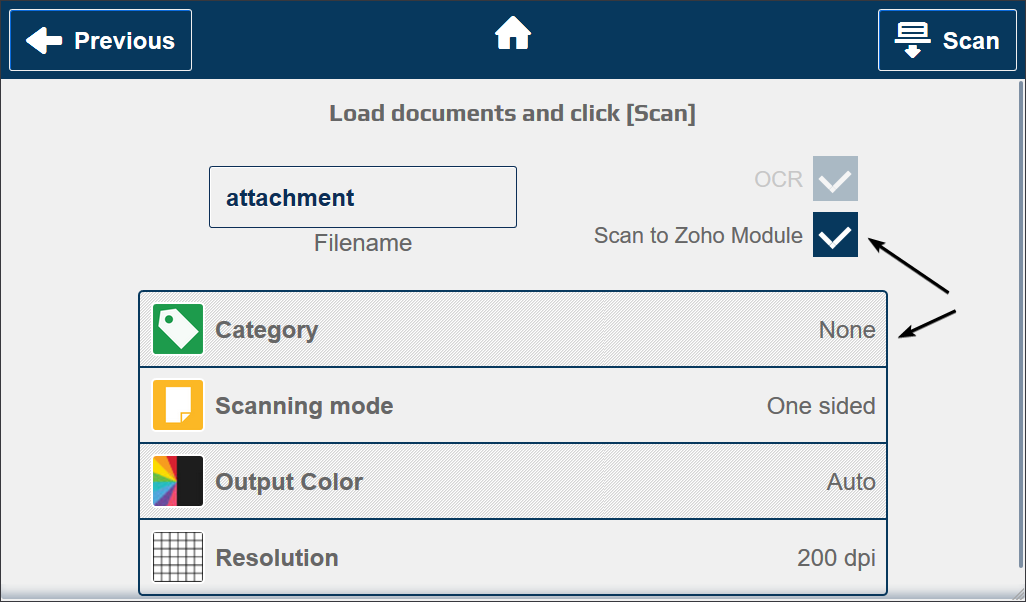 Your document will be saved in the "Scan Documents" module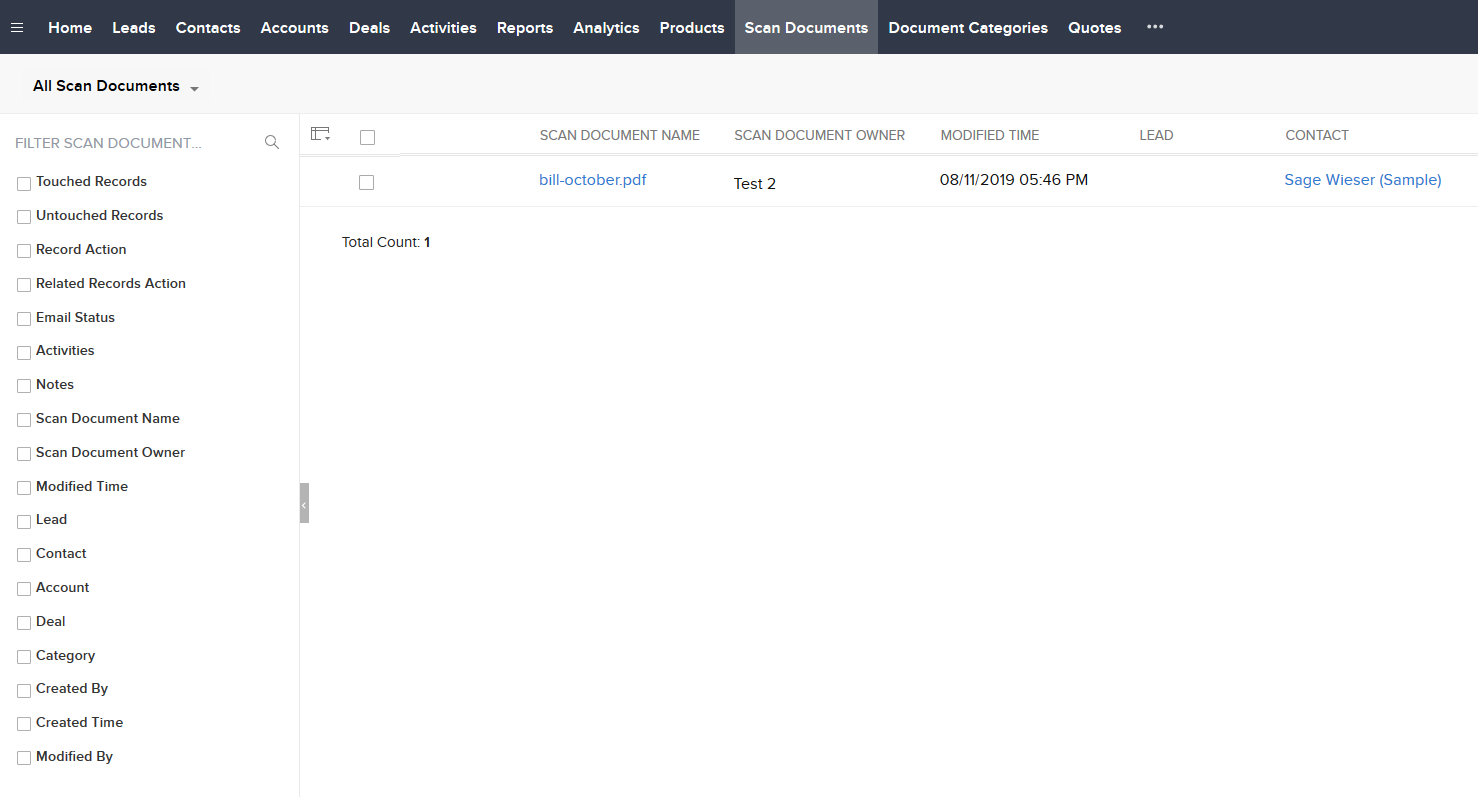 There will be an indexing of the key phrases and keywords and an attachment to the lead, contact, account or selected deal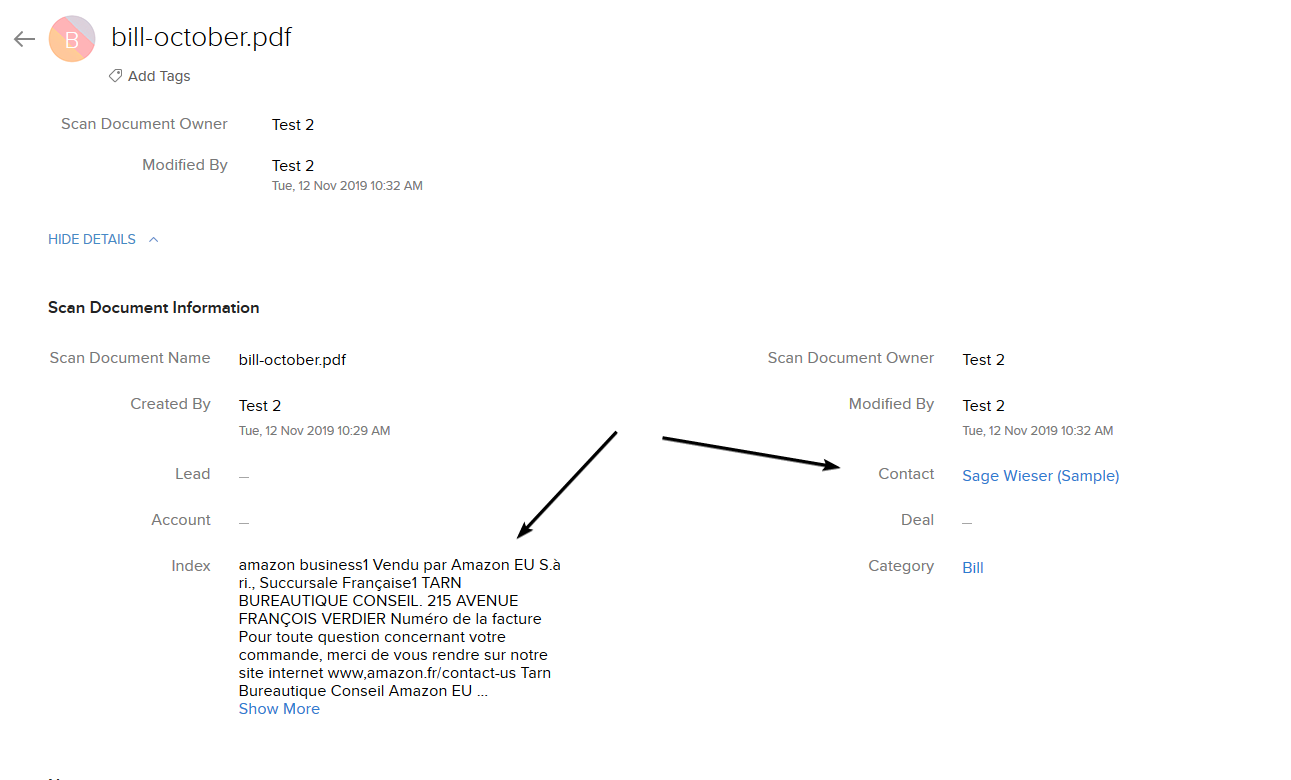 The pdf will be attached

In the record attached to the document, the document is accessible in the associated list "Scan documents"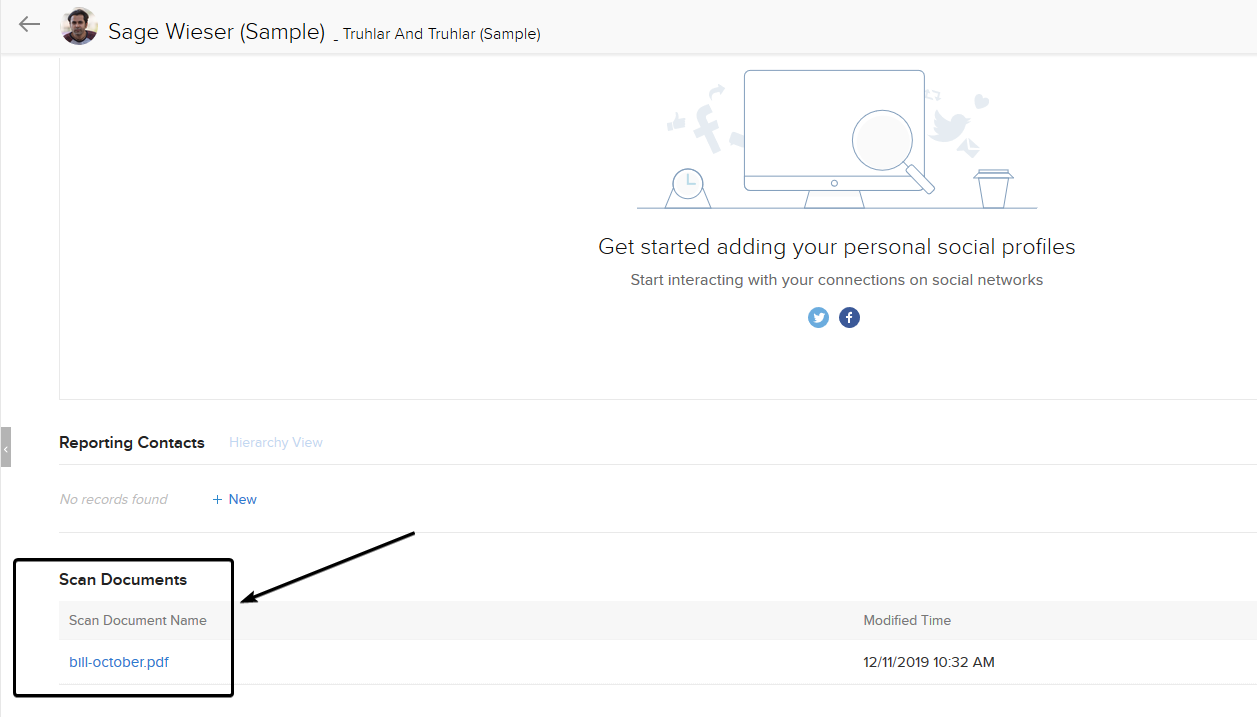 Adding a document category
Select the "Document Categories" module and save a new document category

You can then choose this category in the scan options.